Being injured in a Seattle car accident with a drunk driver can have life altering consequences. In the flash of an eye, the drunk driver can seriously alter the course of someone's life and their family's lives as well.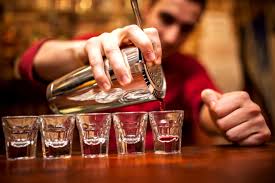 Drunk driving is a serious issue even today with all of the potential ways to get home besides driving themselves, like Uber, Lyft, Lightrail, the bus, etc. There are too many options to make the excuse that someone had to drive home from the bar or club when they were drunk. This excuse is inexcusable.
How to recover against a drunk driver?
If you are injured in a car accident with a drunk driver, you can make a claim against their insurance company. The minimum limits on insurance coverage in Seattle is $25,000, hardly enough to even cover one hospital bill.
With some statistics showing nearly 50% of people driving around with bare minimum or no insurance coverage, everyone should get uninsured or underinsured motorist (UIM) coverage added to your policy today. UIM insurance stands in and covers the additional damages that you suffered that were not covered by the policy of the drunk driver. This can cover lost wages, medical bills, pain and suffering, etc. Depending on how much coverage you buy, this could significantly help you if you are hit by a drunk driver.
What if the defendant and your UIM insurance is not enough?
Drunk driving car accidents cause drastic injuries that can have $500,000 in medical bills alone. If you or the defendant don't have combined car insurance policies of $1,000,000 or more, you probably are not getting completely compensated for your injuries.
In the likely event that there is not enough insurance coverage to go around, you may have to look for other avenues to obtain compensation for your injuries. If other cars were involved, you may have another avenue to pursue that car's insurance coverage.
Bars and restaurants can be liable for their drunk drivers
However, a more likely source of recovery is the bar or bars that the defendant who was drunk driving got hammered at. Bars are liable for over serving alcohol to people that are obviously intoxicated. The reason is that bars are making money off of selling lots and lots of alcohol, often taking advantage of people who are too drunk to understand when they have had too much to drink.
The state of Washington, like many other states, believes that bar owners and serves should prevent people from getting too drunk to drive. In Washington state, the legal blood alcohol limit is .08, which can be as little as two alcoholic drinks. Many people drink far more than two alcoholic drinks when they frequent a bar.
To make bar owners and servers more responsible so they don't take advantage of drunk people and to keep drunk drivers off the road, the state of Washington created a statute which holds bars responsible for their patrons who get too drunk and hit someone while drunk driving. This is called the dram shop statute.
What is the dram shop statute?
The dram shop statute states that bars must refuse to serve people that are obviously intoxicated or they will be responsible for injuries that are caused by the drunk driver. The state requires training for bar tenders to detect over intoxicated patrons.
Bars are jointly and severely liable for the injuries caused by drunk drivers that got drunk at their bar. This means that the bar can be responsible for 100% of the damages that are caused despite the other person's fault in driving drunk.
Bars in Seattle are generally required to have a minimum of $1,000,000 in liability insurance for these very reasons.
Dram shop cases are very tough and require a lot of investigation to determine that someone was over served while at a certain bar. However, most people go to bars or clubs with friends. There will be witnesses to see how drunk someone was at the bar or club and someone saw them continue to be able to buy drinks besides obvious signs of intoxication.
Witnesses are hard to find and their testimony may become vague or clouded over time. For these reasons, it is important to hire a Seattle personal injury lawyer as soon as possible in order to collect and preserve vital evidence to your injury case. Call today for a free consultation (206) 850-6716 or email [email protected]