Uber pool has been around for a while now. It is basically where you get a discounted fee for riding with another person who wants an Uber and the person is unrelated to your party to go to a destination that may be close to yours or starts somewhat near you.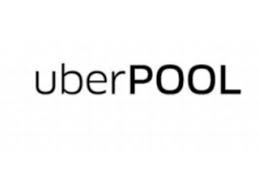 However, Uber pool is increasingly creating a hazard to Uber drivers as the Uber driver gets notified of a possible Uber pool ride in the middle of a trip with another passenger. Uber pool passengers select that they want a discounted ride by agreeing to possibly ride with another passenger. However, there may or may not be another passenger depending on if the driver gets notified that there is another passenger that they must pick up.
Uber pool rides are completely different from other Uber rides. With non Uber pool rides, once a driver picks up a passenger, the driver can focus on following the map and taking the rider to the destination without getting notifications on their phone from Uber and the Uber App.
With an Uber pool ride, the driver may be notified that they are to pick up another passenger for the Uber pool ride. The driver may get the message as they are getting on the freeway, taking an exit, or wherever, and this could cause the driver to have to make a quick decision to change directions to pick up the new passenger. This creates a hazard to the driver, the passengers, and cars around the driver.
In Seattle, there are distracted driving laws that just came into effect recently outlawing the use of technology, items in your car, and other things that may cause you to take your eyes of the road and cause a hazard to other drivers. Seattle law allows for drivers to use mounted phone holders but requires drivers to not read, send, view electronic data while driving a car. Here is the law:
Using a personal electronic device while driving.
(i) Holding a personal electronic device in either hand or both hands;
(ii) Using your hand or finger to compose, send, read, view, access, browse, transmit, save, or retrieve email, text messages, instant messages, photographs, or other electronic data; however, this does not preclude the minimal use of a finger to activate, deactivate, or initiate a function of the device;
(iii) Watching video on a personal electronic device.
Uber pool's inside notification of a new ride may be a violation of the Washington State law, as they would receive a notification and have to look at it and read it. While their trip may be automatically rerouted through navigation, they would get a notification that may violate the law. They would then have to re-route their current trip and catch the next exit on the free way or turn on the next block, possibly in heavy traffic. On the freeway, missing an exit could be the difference between a 10 minute trip and a 30 minute trip.
Being injured in a car accident with Uber or Lyft is always complicated because of the different levels of insurance coverage based on whether the driver has a passenger, is looking for a passenger, or has their app off. If you have been injured in a car accident by a Uber or Lyft driver or were injured by someone else while driving for Uber or Lyft, call a Seattle car accident injury lawyer today for a free consultation.