How does Washington State's DUI laws rank compared to other states and are we tough enough to prevent people from drinking and driving? One website ranks Washington State 15/50 on one leading search website but are they actually tough enough to deter people from driving drunk and stop repeat offenders? Conversely, Mothers Against Drunk Driving Ranked Washington State 32/50 states in their 2017 rankings. Repeat offenders are the most dangerous offenders as they increase the likelihood of killing someone in a car accident each time they repeat offend.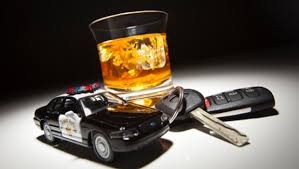 Washington State has a minimum sentencing guideline for first offenders who drink and drive with BAC under .15 of one day in jail and 90 day license suspension for first offenders, 30 days and two year license revocation for a second DUI, and 90 days and three year license revocation for a third DUI, if they occur within seven years of each other.
For a BAC at or above .15, Washington State has minimum sentencing guidelines of two days in jail and 1 year license revocation for first offenders, 45 days and 900 day license revocation for a second DUI, and 120 days and four year license revocation for a third DUI, if they occur within seven years of each other.
A fourth DUI within ten years is a class B felony that comes with at most 10 years in prison and a fine up to $20,000.
When a person injures another person in a DUI car accident, vehicular assault, the defendant receives a class B felony which is subject to at most 10 years in prison and a fine of up to $20,000.
When a person kills another person in a DUI car accident, vehicular homicide, the defendant receives a class A felony which is subject to life in prison and a fine up to $50,000.
In comparison, a second DUI is a felony in Oklahoma with jail time of one year to 7 years and they count your DUI's for 10 years. In Arizona, considered the strictest DUI state a 1st DUI comes with 10 day mandatory jail time with a second DUI getting you 90 days in jail. Arizona also has another level of offense for BAC levels at or above .20 that come with 45 days in jail for 1st time offenders and 180 days for 2nd time offenders.
Some people will state that jail time is not a good thing for tax payers and for getting people to stop drinking and driving. Many states including Washington have electronic home monitoring, ignition interlock devices mandatory for cars, and car drivers license suspensions and revocations (meaning you have to take the drivers test again).
What will it take to stop people from drinking and driving? Do people need to sit in jail for years at a time to get sober and think about what they are doing? Will sitting in a jail cell with no ability to drink cure their addiction and stop them from driving? Alternatively, do electronic home monitoring devices and drinking programs detecting alcohol do a good job stopping drinking?
It is hard to tell which one is right and which one will stop people from drinking and driving. Initial tough laws like mandatory jail sentences put a stigmatism on people that may prevent them from getting jobs, but obviously deservedly so, but will it more likely lead to more drinking and more problems?
Do prior convictions hurt or help stop people from continuing to drinking and driving? A DUI in Washington will not count for a prior after 7 years but will count to for a 4th DUI if done in 10 years. Should these priors last longer on people's records?
Do mandatory license suspensions and revocations do enough? Do we need to do more to make sure people are not driving on suspended or revoked licenses? Can we hold their family members accountable for the actions of the drunk driver who continues to drink and drive on a suspended license?
Many of these questions remain unsolved because we just do not have enough data on which is right and which is wrong. There are so many variables among states to determine which state has it right and which need to change their laws.
The Mothers against drunk driving organization believes that states should have sobriety check points, ignition interlock devices for all drunk driving offenders with .08 blood alcohol content and above, administratively revoke driving privileges upon arrest for drunk driving, create enhanced penalties for those who drive drunk with children in the vehicle, and adopt penalties and expedited warrants for suspected drunk drivers who refuse an alcohol test.
Washington State does not allow sobriety check points, as there is a belief that such check points are unconstitutional.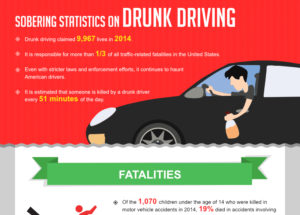 1,921 people died in drunk driving car accidents from 2003-2012 in Washington State according to the Center for Disease Control and Prevention. Arizona had 2,912 people die in the same period of time and Oklahoma had 2,205 people die in drunk driving related car accidents. Arizona and Washington have roughly the same amount of people living in each state while Oklahoma has less than half of the population of either state.
We can always do more to help prevent people from drinking and driving. Educating our youths the dangers of drinking and driving, teaching people how to use ride sharing apps to get a ride home, better access to counseling for alcohol addiction, detection programs to report drunk drivers early, police patrols to catch drunk drivers, and others, can combine to help us prevent drunk drivers from taking our loved ones. Please do not drink and drive.