If you are injured in a car accident, your focus is being torn many different ways. You have to focus on setting up medical appointments, go to medical appointments, do the treatment, fill out insurance claim information, get a hold of insurance adjusters to get your claims paid, call places to get your car repaired, get your car repaired, answer phone calls from insurance companies trying to settle your case when you are not ready, and live your normal busy life.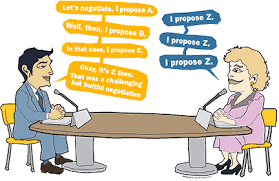 Dealing with insurance companies is no fun and by hiring a personal injury lawyer, you can relax and trust that your going to be getting the max amount for your case and your medical bills are getting paid or will be paid soon. It takes the guessing game out of so much of your case allowing you to focus on healing and living your life, which is already a lot to do.
What if you wanted to settle your case on your own with hiring a Seattle car accident injury lawyer? You can absolutely do this, even though studies have shown that hiring a personal injury lawyer will put more money in your pocket than negotiating on your own. Here are some tips on settling your car accident injury case on your own.
Know the statute of limitations – This is the amount of time you have to settle your case before you will lose your rights. In Seattle and Washington State, you have three (3) years to settle or file a lawsuit on your car accident injury case. This varies from state to state and type of injuries, like medical mal practice, so check your state laws.
When should you start settling your case? – You should start settling your case when you are fully healed and done with treatment or you are close to the statute of limitations. The reason for this is because you want to know how much it is going to cost to get you back to normal. For Seattle cases, you can afford to wait to get all the treatment that you need because the statute of limitations is three (3) years. In other states, you may have to settle your case before you are done with treatment. Waiting until you are fully healed will allow you to collect all your medical bills, receipts for medications, and figure out your lost wages.
Know what you are entitled to – You are entitled to compensation for your medical bills, prescription costs, costs of help or assistance you required while you were healing, lost wages, future lost wages, compensation for disability, and pain and suffering among other things. If you do not hire a car accident injury lawyer and your insurance company paid for your medical bills, your insurance company will collect the medical bills that they paid directly from the at fault insurance company and this will not be part of what you recover. However, if you had to pay co-pays for your doctors visits, keep track of these and include them in the settlement demand.
What do you send to the insurance company? – You are going to create an insurance demand to send to the adjuster representing the defendant who caused your car accident. You should collect all your medical records and bills from all of your treatment providers. Once you have them all, you should write a letter to the insurance company that summarizes what you went through in the eyes of the doctors and yourself. You should find key dates in your medical records that state times where you were in a lot of pain and not the dates in the letter and state what you felt. You should note key dates when your doctors diagnosed you with a certain injury and write that in the letter. You should also include your lost wage information like pay stubs from weeks you missed and letters from human resources stating you missed these dates.
How much should I ask for? – Generally, insurance companies are going to offer you something very low to begin with in an effort to anchor your expectations to a lower number. You should combat this by starting very high, but not too high where they laugh you out of the conversation and stop dealing with you. You want to create a figure that you feel happy with accepting for what you had to go with as your middle ground between what you start off with and where they start off with, so start with a high offer above what you want to accept.
After you send this letter, the insurance adjuster will go through all the medical records and bills and review your demand. They will then put certain information into a computer system program that will spit out negotiation numbers for them to start with and the most they should pay. This computer program varies by insurance company but is relatively the same. It may take them a couple weeks to get back to you with their offer.
They will then send you a counter offer, this is not the most they can offer not matter what they say. They have more money available for you and are expecting you to counter their offer to you. You can either call them back and negotiate on the phone or send them another offer by email, fax, or mail. Negotiations with insurance companies can last weeks or months depending on the insurance adjuster and you.
Some insurance adjusters are easy to work with and you can negotiate a good offer within a couple phone calls to them. Other insurance adjusters are very difficult to work with and can be very nasty and bossy. The mean insurance adjusters will berate you are your case and offer you little or nothing. Don't let them get to you. Continue to be polite but forceful and never attack them personally. Continue to ask for what you deserve and lower your number until you are within striking distance of your goal settlement. This is all easier said than done and you may feel like giving in, but don't.
If you feel like you are getting no where and you are tired of dealing with nasty insurance adjusters, give a Seattle personal injury lawyer a call for a free consultation. We can take over and re-evaluate your case value and send another demand out. We can advocate for you and file a lawsuit if we do not get anywhere either.