Many people take their car seat and strollers on vacation. Did you know car seats and strollers are free to check on the plane? Some people don't know this but you can bring this stuff to be checked for free on most airlines. However, if you forget your car seat on vacation or a trip, you have options.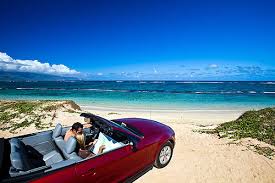 Many rental car companies offer car seats and booster seats of all shapes and sizes. You can rent these car seats usually for an extra fee with your car rental. You may even be able to get them thrown in for free if you negotiate well.
When renting a car seat from a rental car company make sure to inspect the car seat before leaving the rental car company. You should look for visible damage, ask if the car seat has been in a car accident, and do a quick recall look up on your phone to make sure the car seat hasn't been recalled by the manufacturer.
Keeping your child safe is your number one priority. If you forget your child's car seat, never allow them to sit on your lap or hold them while driving. While you think they are safe for normal driving, you will not have a firm grasp on them if you are involved in a car accident. Pay the extra money to rent a car seat for them.
Additionally, you should not let your child sit in a car on their own without a car seat or booster seat when they are not ready to be without one. Seat belts were made for full sized adults and not for children. Children are safest when they are in a car seat or booster seat. While you may think the chances of you getting in a car accident are low and you can risk it for a second, don't. You never know when a car accident will happen and you want to have all safety precautions in place to keep you and your child as safe as possible in case of a car accident.
Many car accidents happen in places where people are most comfortable driving and driving on auto pilot. This is because their senses are dulled by being familiar with the area and driving route so they may be careless or less careful when driving. This is why a lot of car accidents happen within one mile of someone's house. A cab driver or taxi driver may be comfortable driving the route do always bring a car seat eve for tax or cab rides. They usually don't have a car seat for children.
If you have been involved in a car accident and were injured, contact a Seattle personal injury lawyer for a free consultation.