Many people have asked me what do I think of certain insurance companies compared to others in car accident injury cases in Seattle. I have experience with most insurance companies both from a 1st party (your own insurance company) and 3rd party (the defendant's insurance company) view points. I want to break down my thoughts on each insurance company and how they handle these cases from both sides view points.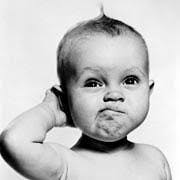 Every insurance company is in the business of making money first and foremost. While the insurance adjuster on the other line may sound very nice and genuine, they do not have your best interests in their forethought. They are first and foremost trying to have you settle your case for as little money as possible as soon as possible. This is why they want to have you give them statements, give them authorization to all your medical records ever, and tell you they have the money and this is how much your case is worth with a deadline to take it or the money goes away.
Geico is no different from these other insurance companies. They spend billions of dollars (it seems) on car insurance commercials every year. From the Geico Gecko, to the Caveman, to the many other crazy commercials, they spend a ton of money on advertising. They spend a ton of money on advertising to sign up as many people as possible. To offset these costs, they want to pay out as little as possible on your car accident injury case and their insurance adjusters reflect this mindset.
Geico as a 1st party insurance company in regards to PIP (personal injury protection) and paying you for your medical records are ok. They will for the most part pay most if not all of your medical bills without making reductions. They will not often threaten IME (independent medical examinations) to see if their doctor believes you need further treatment regardless of what your doctors are saying. An IME is a way for them to stop paying for your medical bills, or at least that is what they want to make you think.
However, if you have Geico insurance and the person that caused your car accident does not have insurance and you have UIM (uninsured motorist insurance), Geico is very tough to settle cases with. They will basically treat you as if they represent the defendant and will make all excuses or arguments that the defendant had. They will not be fair to you. They will diminish your injuries and force you to settle for how much they want to pay you, not much. They will not treat you as if you are their insured and give you everything you want. They are a business and want to make money and not give money away.
Geico as a 3rd party insurance company is notoriously stingy with their offers to settle cases. There is no real surprise here as most insurance companies will do this as well. However, Geico often will fight tooth and nails to make sure they diminish your story and your injuries. They are trained assassins when it comes to negotiating your settlement and will push most attorneys to file a lawsuit against them in order to get more money. If you try to settle your case with them without a Seattle personal injury lawyer representing you, good luck getting much money in your pocket and your medical bills paid.
If you have been injured in a car accident, you should contact a Seattle personal injury lawyer today for a free consultation. We are paid out of the settlement and are only paid if you recover a settlement. No settlement, no fee.