Safety is the name of the game and preventing injuries in car accidents is the purpose. Many people know that their child should be in a car seat when they are young but do you know how long they are required to be in a car seat? How about how long they are supposed to be in a rear facing car seat? Did you know that you could be facing a $124 fine if you fail to have your child properly restrained? Did you know that this fine follows you the parent, until the child is 16 years old?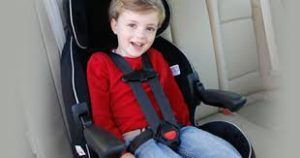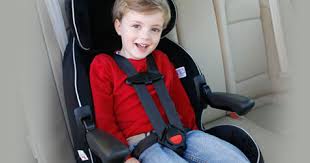 The reason behind using a car seat or booster seat and when to graduate your child is to keep our children safe in car accidents. A normal seat belt will not protect a child that is too small to actually realize the safety benefit of the seat belt, like full grown adults can. The reason is that seat belts are positioned with restraints for an adult and are not adjustable for a small child. The child could fall through the straps if there is a car accident and be severely injured.
Washington's Child Passenger Restraint Law (RCW 46.61.687) requires:
Children under age 8, unless they are 4'9″ tall, must be restrained in an appropriate child restraint system (car seat or booster seat).
Children 8 years old or at least 4'9″ tall who wear a seat belt MUST use it correctly (never under the arm or behind the back) or continue to use a child restraint.
Children less than 13 years old are to be transported in the back seat, where it is practical to do so.
Child restraint system must be used correctly according to the car seat AND vehicle manufacturer's instructions. Always follow the manufacturer's instructions and guidelines for both the child restraint and the vehicle.
Violation of this section could be subject to a $124 fine. However, this is a "fix it ticket." Meaning, if your child should have been in a car seat but was not, you can have your ticket dismissed if you show proof of purchase of a car seat within 7 days of the notice of the ticket.
Car Seat, Booster Seat, or Back Seat?
There are four kinds of graduated seating that you should think of: Rear facing children seats, forward facing car seat with restraining straps, a booster seat, and a seat belt. Do you know when your child should start using each?
The American Academy of Pediatrics recommends the following car and booster seat guidelines:
1.Under two years old or reach max height or weight by manufacturer – Keep infants and toddlers in rear-facing car seats.
2. Children age 2 or older who have outgrown rear facing seat – should use a forward-facing car seat with a harness for as long as possible, up to the highest weight or height allowed by the manufacturer of the car seat
3. All children who have outgrown the forward-facing car seat – should use a belt-positioning booster seat until the vehicle's lap-and-should seat belt fits properly, typically when they reach 4'9″ tall and are between 8 and 12 years of age.
4. All children younger than 13 years should be restrained in the rear seats of vehicles for optimal protection. When children are old enough and large enough to use the vehicle seat belt alone, they should always use lap-and shoulder seat belts for optimal protection.
Be careful not to graduate your child to the next seat too soon. Keep your child in the current seat for as long as possible (according to the seat manufacturer's height and weight requirements), to maximize safety.