If you are in a car accident and you are injured pretty severely, there is a chance you may not be able to recover everything that you could have recovered had the other person had enough insurance.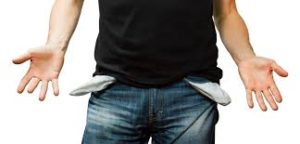 Here is the staggering figure: nearly 40% of drivers on the road are driving with the bare minimum amount of insurance coverage or no insurance at all. The minimum required liability insurance in Washington State is $25,000/$50,000. This means that the insurance only has coverage for up to $25,000 for an individual and $50,000 maximum payout in a car accident with multiple victims.
If you do not have UIM insurance (underinsured insurance coverage), you are stuck with trying to make $25,000 cover your medical bills, lost wages, and pain and suffering. UIM insurance coverage steps in and fills the gap, up to your policy limits, that you did not recover from the defendant who caused the Seattle car accident that you were injured in. UIM coverage can be $50,000, $100,000, and up to $1,000,000. It is very cheap to add to your coverage and is highly advisable to add to your coverage.
Even more so, your recovery is lessened because you have to pay back your medical bills. Yes, you must pay back your medical bills if you are injured in a car accident and this will come out of the $25,000 and is not separate from this recovery amount. You have to pay back your medical bills even if your medical insurance or PIP paid for your medical bills – they are entitled to reimbursement for the amount that they have paid. This means that you will not have as much money in your pocket from the $25,000 which could leave you with very little if anything depending on how much you are injured.
It gets tricky when there are multiple people injured in a car accident and the at fault vehicle only has minimum insurance coverage. In these situations, there may be only $50,000 available between 5 plaintiffs if one car is to blame but they caused two other cars to crash causing injury to two and three people. However, there may be more insurance coverage available if the plaintiffs have their own UIM insurance, which may come into play even if the plaintiff was not the driver of the car.
If there is no other insurance coverage available, the plaintiffs may have to fight for the money that is available. In these situations, you must act quickly to make sure that you get the money that you are entitled to or you may be stuck with nothing. You may have to contact the insurance company or file a lawsuit very quickly.