Did you know that if you are on vacation in Seattle or another state and get in a car accident, you will have to hire a lawyer that is licensed to practice law in that state to represent you for your car accident injury case? This is because there are different laws for different states and a lawyer must be barred in that state in order to represent someone injured in that state. Therefore, if you don't live in Seattle but live out of town, you will need to find a Seattle personal injury lawyer.
Therefore, if you are traveling to Washington State to go see the space needle in Seattle and are injured in a car accident while driving on I-5 in Seattle, even though you live in New York or Arizona, you will have to hire a Seattle personal injury lawyer in Seattle to represent you for your car accident injury case.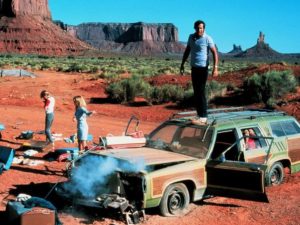 It's not too hard to find a lawyer to represent you for your car accident injury case. In fact, it can be really quite easy. Today we can do a whole lot of different things to sign clients from other states. We can talk on the phone, video conference call, send docusigns, and send emails with documents straight from our phones in a second.
Many people think that they will need to be present in the state where they are injured in order to hire a lawyer and get their case settled. This could not be further from the truth. Many times I can talk on the phone to my potential clients, send them a docusign fee agreement, and then they send me all the information I need to represent them like claim numbers and medical records.
Additionally, once I have a claim number, background story, and some general information about injuries and treating doctors, my clients can focus on healing. Also, if they have PIP, I can obtain all their medical records and bills very quickly once my client completes treatment. This speeds up the process tremendously and allows my clients to focus on healing while I talk to the insurance adjusters.
I periodically check in with my clients while they are healing and they send me updates on their progress. Once they are healed, then I can begin collecting medical records and start settling their case. Once I have the best offer from the insurance company, we email or talk over the phone on the best options moving forward whether that be going to trial or accepting the settlement offer. At that point, I can easily send a docusign for my client to sign the settlement release and move forward with settling the case. The insurance company sends me a check for the settlement and I place the funds in a trust account governed by the Washington State Bar Association and then I write a check and mail it to my client the next day for the settlement amount they are owed.
The whole process from an out of state client to an in state client is basically the same. Most cases settle within a couple months of a client healing and being back to 100% or as close to as possible. If you are injured in a car accident in Seattle but live out of state, give me a call or email for a free consultation. Everyone can afford a personal injury lawyer (lawyers are paid out of the settlement usually 1/3 or 40% and never out of client's pocket) but no one can afford not to.